Weddings & Banquets
Worry Free Experience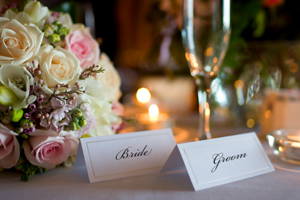 Mount Nemo Golf Club makes for a worry-free event experience. We have a professional staff ready to help you with all the details. We have a range of services and partners to ensure your event is a grand success. Contact us and let us help you get the planning underway!
Our Mount Nemo Golf Club Facilities
Mount Nemo Golf Club boasts a beautifully furnished banquet facility with capacity for any group and dramatic views. A full-service professional catering staff will pamper you with semi-formal to formal dining packages, and we offer a dramatic sunset staging complete with a backdrop of Mount Nemo Golf Club.
Your Event
Have your special occasion, corporate meeting, club gathering, or reunion at Mount Nemo Golf Club, and we'll ensure it's a success! We can help with any banquet or special meeting needs you may have. We have a complete set of services with affordable pricing to make your function a success. Planners are available to assist you to ensure everything goes smoothly.
For more information and a customized quote, simply contact us using the form above or contact
Michele (Shelley) Kindos
Chef & Food & Beverage Manager
Ted Kindos
Chef & Food & Beverage Manager
Email: savouringthemoment@gmail.com
Phone: (905) 335-2955
Ext. 34 – Catering Office
Ext. 28 – Dining Room