Welcome to Mount Nemo Golf Club!  (Formerly Indian Wells Golf Club)
5377 Walker's Line, Burlington, ON L7M 0P9
**Maintenance staff needed for 2023** (Full time hours)
Please send resume to jwmountnemo@hotmail.com or apply in person at the maintenance shed between 8 am and 12 pm Monday to Friday
Tee times can be reserved online on our site 11 days in advance.  Phone reservations will be accepted 3 days in advance for Friday to Sunday and holiday tee times, and 7 days for Monday to Thursday tee times.  Phone booking are not eligible for online discounts. 
We always post all available tee times on our booking page 11 days in advance, so if  there are no times posted on our booking page, then there are no tee times available.
Please book your tee times online for the best rate.   For other inquiries please call 905 335 2955.
Please go to our tee times page to book online discounted  tee times 24 hours a day.  We hope you have a great golf season.   (Remember…the only way to get the online rate is to book online)

Mount Nemo Golf Club (formerly Indian Wells Golf Club) is one of the GTA's most scenic and challenging golf courses. Nestled beneath the towering cliffs of Mt. Nemo, our club offers a unique golfing experience. Our spectacular setting provides golfers with a challenging 18 hole championship layout as well as many breathtaking views of the surrounding scenery. At Mount Nemo Golf Club, rolling terrain and tree-lined fairways combined with strategically placed bunkers and a dangerous array of water hazards will test the shot-making skills of every Burlington golf enthusiast.
Founded in 1973, Mount Nemo Golf Club offers one of the most enjoyable golf experiences in the Greater Toronto Area and one of the best Burlington golf courses. The Toronto Sun has even presented the course the Silver Award in the category of "Best Value Golf Course in the GTA", in both 2011 and 2012 and our clientele continue to comment that value still holds true to this day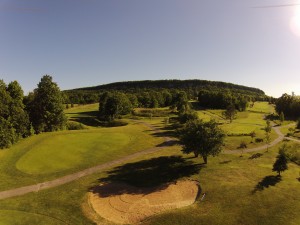 Mount Nemo Golf Club is also as challenging as it is scenic. It is a par 71 championship length course.  The front nine challenges the golfer with ponds coming into play on six holes, and the back nine presents narrow fairways and deep mature forests.
Whether looking at the Toronto skyline from the 11th tee, or in the valley of the 16th hole amongst tall trees, you are always surrounded by magnificent scenery.
The clubhouse at Mount Nemo Golf Club possesses all the facilities to begin and end your day. The fully stocked Pro Shop is available for all your golf requirements including tournament prizes available at prices lower than discount stores. You will love the quality and value at this Burlington golf course.
The bar, patios, beverage cart and 10th tee are all available to satisfy your hunger or thirst before, during and after your round. Also, the dining room is a great location for tournament dinners, weddings, Christmas parties and other special events.